Why Do Business in Albuquerque, NM ?
Why Albuquerque, NM Makes Sense
The COVID-19 health pandemic is accelerating reshoring efforts back to the U.S. for domestic offshore companies and for many foreign entities seeking low-risk locations for their operations. Under the leadership of Mayor Tim Keller, the City of Albuquerque 's Economic Development Department is rolling out the welcome mat to overseas manufacturers in an effort to create local jobs, drive economic development, and promote trade. Albuquerque is well-positioned to respond to several of the primary factors influencing relocation back to the US and is prepared to be at the center of this domestic manufacturing industry renaissance.

Our Key Assets Include:
Established Transportation Infrastructure: Albuquerque has two of the nation's three major east/west freight corridors bisecting the city and providing national access for industry. Interstate 25 connects the coasts and I-40 connects Mexico and Canada. We are also part of an extensive railroad network. Albuquerque sits on the Burlington Northern Santa Fe Transcontinental Line that connects the Port of Los Angeles with the Inland Port of Chicago. Albuquerque is also equidistant on the BNSF line between the ports of Los Angeles and Houston, providing access to both hemispheres. A second BNSF line originating in Albuquerque gives direct access to Central Mexico.
Proximity to Mexico: Albuquerque is a four-hour drive to New Mexico's Santa Teresa Port of Entry with Chihuahua, one of Mexico's most important "maquiladora" hubs and manufacturing centers. Companies that might benefit from twin plant (U.S./Mexico) operations have the ability to have their New Mexico-based plant in close proximity to their Mexico operations and/or supply chain.
Proximity to Large Markets and Supply Chain Advantages: Albuquerque not only shares a border with Mexico, but it is also centrally located in the American Southwest, surrounded by Texas, Colorado, Arizona, and California. We are close enough to California to support the agricultural supply chain for food manufacturers, and the Albuquerque International Sunport has direct flights to 20 cities both inside and outside the region. Ultimately, Albuquerque's location and multimodal transportation save time, optimizing a company's speed to market.
International Customs and Foreign Trade Zone (FTZ): As home to a Foreign Trade Zone, Albuquerque provides significant benefits to U.S.-based businesses. Foreign-Trade Zones are secure areas under the supervision of the U.S. Customs and Border Protection that are considered outside the customs territory of the United States. Merchandise may be moved into an FTZ for storage, assembly, manufacturing, and processing without payment of import duties until the products are placed into the U.S. market. Final products for re-export out of the United States may avoid the duties altogether.
Low-cost Operations: When combined with other incentives, New Mexico offers the lowest effective tax rate in the Western United States for manufacturing operations. For example, New Mexico's Single Sales Factor income tax election allows manufacturers to base their state income tax on sales made within the state, potentially reducing the tax to zero. Further according to labor market analytics, Albuquerque has strikingly low manufacturing labor costs when compared with many major U.S. cities.
At the heart of New Mexico beats the pulse of a vibrant city. In Albuquerque, diverse cultures, authentic art and dynamic traditions have helped shape our centuries-old story. No matter your interests, the city has countless opportunities for you to explore. Sample traditional New Mexican cuisine that takes minutes to make and hundreds of years to prepare, experience world-class museums, stroll along Central Avenue under the vintage neon glow of Route 66, or soar high above the city in the hot air ballooning capital of the world — a sight sure to change your perspective. Immerse yourself in our painted skies, abundant space and more than 310 days of sunshine, which make it possible to ski the slopes of the Sandia Mountains and play a round at one of our award-winning golf courses, all in the same day. Albuquerque is an oasis in the high desert, full of rich history and inspiring ideas. Plan your trip today, and leave Albuquerque viewing your own world in a whole new light. Source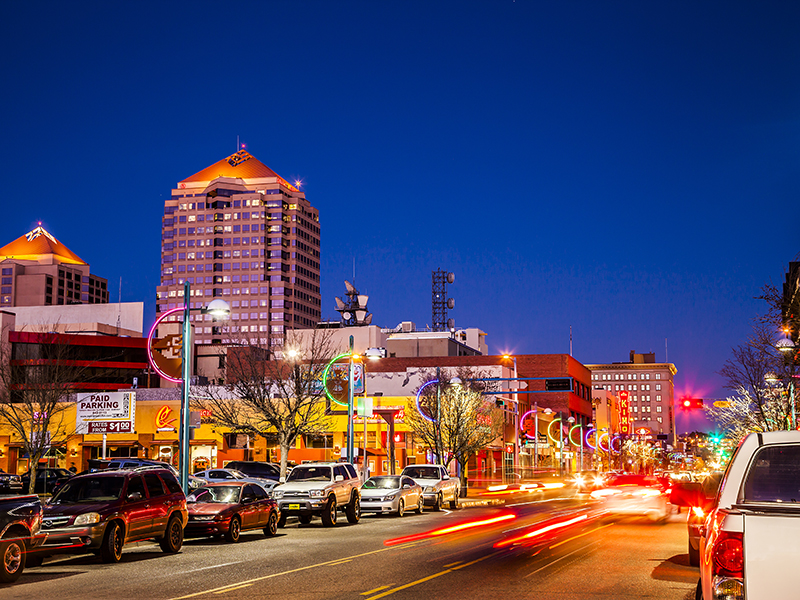 Low Risk Location
New Mexico weather delights residents and visitors alike with blue skies and natural beauty with more than 310 days of sunshine annually. The risk of natural disasters is extremely low. New Mexico is classified as a Zone 2B for earthquakes and floods are not considered likely with the low amount of rainfall.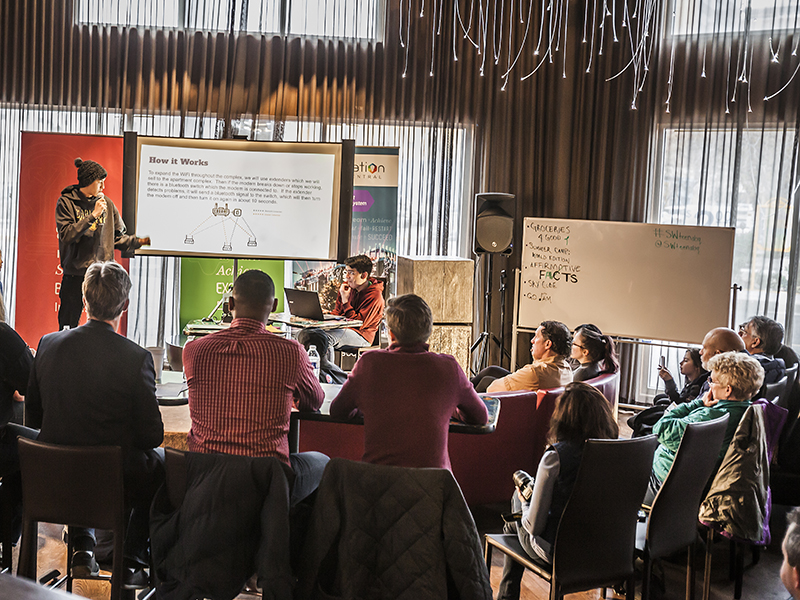 Skilled Workforce
Young. Skilled. Talented. Educated. The Albuquerque metro area population totals 909,906 residents, and is also home to more than 60,000 college students. This is a young, affordable, and smart work force. Albuquerque ranks among the top metros in the nation for the percentage of workers with a college degree.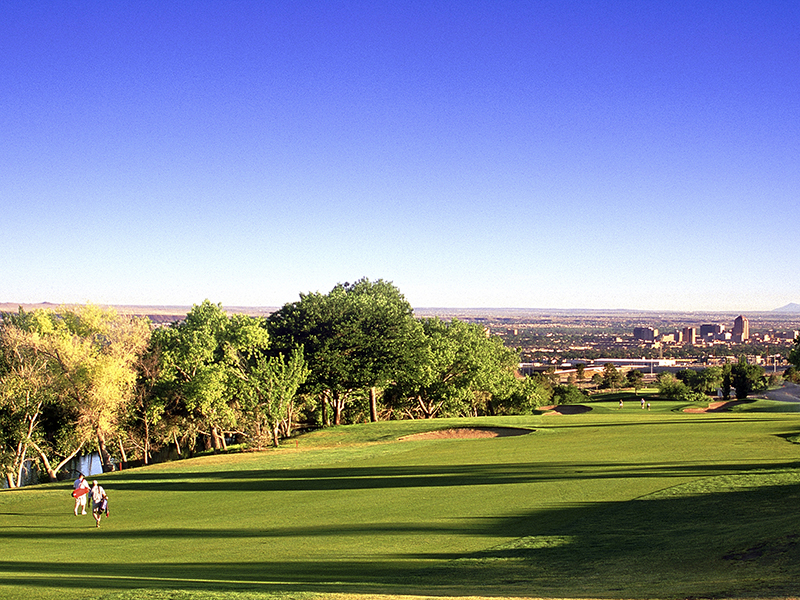 Quality of Life
A GREAT PLACE TO LIVE, WORK, AND PLAY.  Here you have time to breathe, think, play, work, drink at a local coffee shop or brewery, hike up the mountains and down along the river. You can collaborate and participate in innovative businesses, experience diverse cultures and develop your own quality of life that works for you and your family.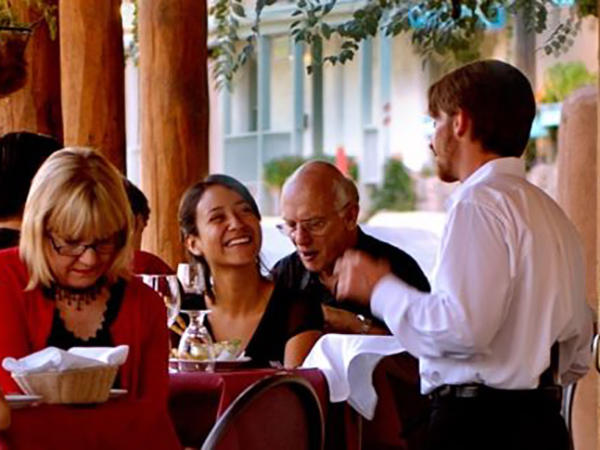 Cost of Living
Albuquerque was named as one of the top places to build wealth by Salary.com, thanks to its reasonable housing, activities and prices in general.  The New Mexico Legislative Lottery Scholarship rate approved for the 2017-2018 academic school year is $1,721 for students who complete 15 credit hours per semester and maintain a 2.5 GPA.

We invite you to experience all that Albuquerque has to offer and see for yourself why New Mexico is called the Land of Enchantment. Here you'll find a talented workforce, a business friendly environment, a community rooted in history, and a quality of life that's hard to beat.

At the heart of New Mexico beats the pulse of a vibrant city. In Albuquerque, diverse cultures, authentic art and dynamic traditions have helped shape our centuries-old story. No matter your interests, the city has countless opportunities for you to explore.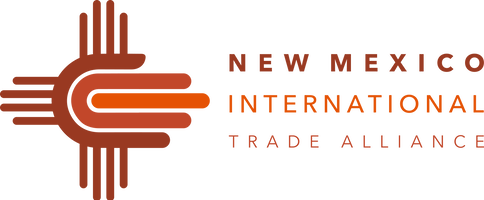 Foreign Company Relocation Assistance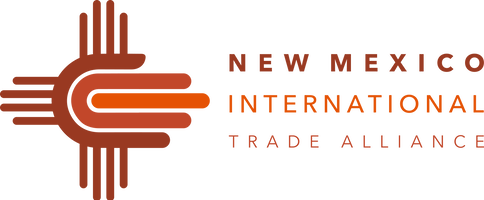 International Business Resources
New Mexico Transloading proudly bears the title: "New Mexico's First Rail-Served Foreign-Trade Zone". Our unwavering commitment to customer service ensures each client receives the personalized attention that all transportation, across all modes, and distribution are met with just one phone call.